Our Pricing: Providing You Awesome ROI!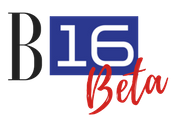 Website Design with Support
Simple, drag-and-drop page design tool
Unique responsive themes – mobile, tablet and desktop friendly
Premium website hosting, security, backups, and software + plugin updates to keep your website secure. (upgrade)
Built-in analytics hosting & statistics
Website support through our ticket system (upgrade)
Access to Members Only site-b16.co
Website Content Tutorials that walk you through how to edit and make changes to your new website.
Digital Marketing Tutorials which will show you how to get traffic to your site and grow your business online.
Access to our tech support ninja's to help you if you get stuck.
Discounts on other products (e.g. podcast hosting, e-mail marketing and more) and a heavily reduced hourly rate if you would like our tech support ninja's to complete a task for you.
View our sample here and see how you will be able to update your site here.
Monthly webinars and calls with our team members – ask them anything (coming soon)
Private Slack business group to share your wins and challenges. (coming soon)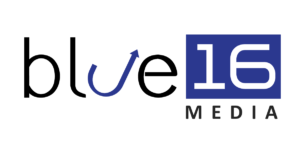 Custom Services for Web Design & Digital Marketing Services
Landing pages
Premium & Custom Designed WordPress Themes
Support
Marketing – SEO / Social Media
Pay Per Click
Advertising
Premium Hosting
More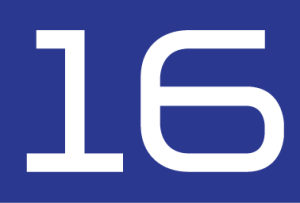 Book Your Free Consultation
Give us a call or fill out the form to set up your free, no-obligation consultation. After you submit the form, you will be redirected to select a time for your consultation. Here's what you can expect when we speak on the phone:
A 20-minute, low-pressure, consultative call where we talk about your business and your goals
An overview of the various services we can provide to help you achieve your goals
A quick summary of our process – we try to make it as painless as possible!
A story or two about how we've helped businesses just like yours achieve their goals.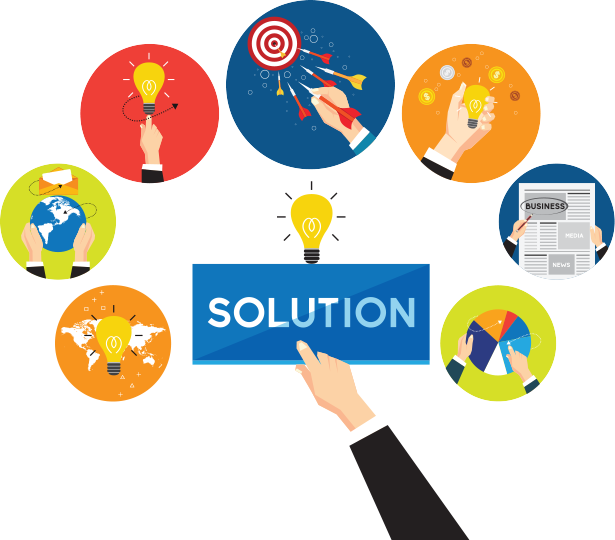 Offering the Following Services
B16.co, powered by Blue 16 Media, is a leader in providing organizations with services they need to get their websites up and running. We specialize in working with businesses across various industries.
Website Design
Websites are today what storefronts were years ago. It is your digital business card for your business. Clients and customers will look at your website first before picking up the phone and calling you. According to a study, 85% of people are using the web to find local businesses and over 44% of small businesses in the United States don't have a website and the 90% that do have a website are unhappy with it. Find out why your website is so important and how it can be your virtual storefront.
Search Engine Optimization
Search has changed business. In the past business owners used to be found using print directories but that has changed. Google and other search engines like Yahoo and Bing have changed how your business is found. Now being on the first page of searches is equivalent to beach front property. According to a study, 94% of users click on a first page result and only 6 % actually clicked to the second page to find results there. Let us help you find a way to increase your search ranking.
Social Media
Things are changing. More people are on Facebook than some countries, people are watching YouTube more than Cable Television, Pinterest is the fastest growing social network, Blogs are replacing traditional media companies and LinkedIn is replacing the traditional job application. Your potential clients and customers are on social media interacting and sharing content. Find out how to leverage social media for your clients and customers.
Why Should You Work With Us?
We work with different organizations
We know the market well
We can help you grow
We can help you make the jump to become a business owner
We create a strong image for your brand
We work quickly
We get results

- Dr. Kat Strus
Pondering the upcoming Olympic Games, Blue 16 Media would win the team gold medal and Gresham Harkless would win the individual all-around gold! Conveying my fear of the tech world, Gresham's genuine, personable approach immediately made me feel at ease. Sharing his social media savvy as a mentor enabled me to share ideas and effectively brainstorm in what feels more like friendship than a stereotypical contractor-client business transaction. The result is a web site that perfectly represents me and my small business! An additional benefit are the amazing, user-friendly tutorials Blue 16 Media and Gresham created to walk you through managing-modifying-magnifying your social media presence! If you are looking for exceptional talent, support, and a web site to enhance your company's posture, reach out to Blue 16 Media and Gresham Harkless yesterday!"
- Dan Rochon
Gresham is a master at SEO, Website design and social media management. As important as his expertise in his craft, Gresham is a man of high integrity and great business sense and a terrific leader. If you are looking to gain the highest most professional online exposure possible, you should contact Gresham.
- Christina Eanes
As a leader of a community of practice of entrepreneurs, I had Gresham speak to our group about websites, blogs, social media, SEO, and all the online stuff that we don't necessarily realize is important as small business owners. Gresham provided a very professional, polished presentation that was packed with easy to digest nuggets of wisdom for our group. Participants were raving about the knowledge they had gained and left the presentation eager to implement new strategies to take their businesses to the next level. I'd recommend Gresham to anyone looking for an individual with expert knowledge in increasing one's online presence.
Schedule a Consultation Now!
Do you want one-on-one web design training from the best pros in the industry?